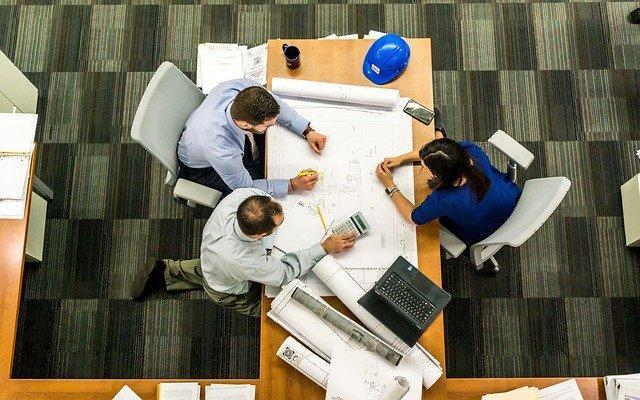 All You Need to Know About Insulation for Your New Construction Home
There are numerous things to consider when buying a new construction home, but one thing that might not be topping your list is your prospective home's insulation type. New builds are often outfitted with some of the best insulating materials on the market—many of which can reduce ongoing utility…
Read More
How to Make Your New Home Childproof
Growing families are one of the largest demographics hunting for a new home. Whether you've got a new bundle of joy on the way or your little ones aren't so little anymore, it's important for your family to have plenty of space to thrive. But a new home also means making sure your new space is safe…
4 Tips to Make Your Living Room Stand Out
When you envision your new living room, do you have a clear picture in mind? Or are you still trying to work out how to translate your tastes into a distinct and beautiful design aesthetic? While resale homes often force you to work within some of the limits set by previous owners, a new…
5 Houseplants to Spruce Up Your Home
You're finally moving into your new construction home. Most of the furniture is there, but something's missing. Your space should feel inviting and uniquely yours, but it needs something more—something a little green, maybe. Houseplants are a great addition to any home, but they can truly work…
Which Countertop Is Best for Your New Home?
Part of the joy of purchasing your new construction home is customizing your dream kitchen. A new home allows you far more control over the design, function, and aesthetics of this all-important room. Your choice of countertop is obviously one of the most fundamental kitchen selections you'll have…
Why Your Family Should Buy a Multi-generational Home
Multi-generational living is making a comeback. In fact, according to a Pew Research Center survey taken in 2016, it's now more popular than it was at any point during the 20th century. Survey statistics showed a record 20% of US residents, approximately 64 million people, lived in households with…
5 Upgrades to Consider When Buying a Newly Constructed Home
When you buy a newly constructed home, you are in control. Choose the features you want and leave the ones that you don't—your options are limitless. But with every gift comes a responsibility. With new construction, that means choosing which upgrades are most important to you, when to add them,…
A Beginner's Guide to Landscaping Your New Home
Now that you've signed on the dotted line and are officially a homeowner, it's time to make the outside of your new home as inviting as the inside. New home builders might provide some landscaping basics to get you started, but you can certainly do some upgrades and personalization to boost curb…
How Long Does It Take to Build a New Home?
It's easy to see the appeal of building a new home. Instead of accepting someone else's vision, you can choose exactly the layout and features that will meet your family's needs. When you build a new construction home from scratch, there is some time involved. You've got to pick and finalize a…
Why You should Invest in a Newly Constructed Home
Owning a home is a great way to build equity for your future. But how do you decide between investing in a new home or settling for one that's already built? Newly constructed houses come at a higher price per square foot than resale homes, but buying new construction comes with several advantages…